Guys as you no iv been looking for a good place to have a 4 wheel alignment in the Bristol area.
Well iv found this place in the title and can recommend them also they have the latest Hunter machine.
Its a small place in the sticks so hard to find as there are a few farms near with the same postcode.
Also there tyre prices fitted are around the same price as Camskill
Hear is a copy of my results as you will see the camber once again is slightly out of spec but not to bad.
The price for 4 adjustments was £65 which i think is a good price.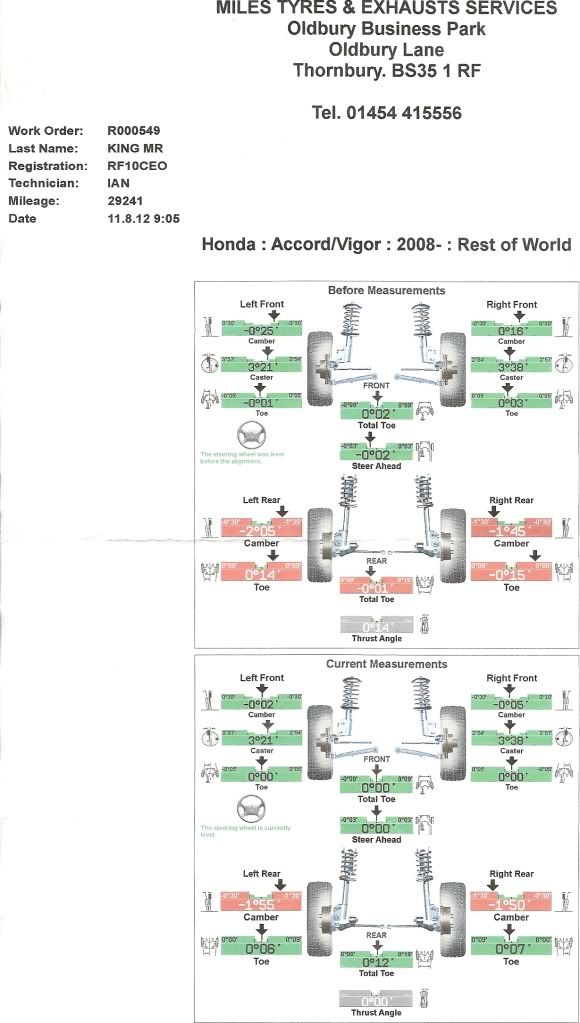 Hear is there web page if anyone needs an Alignment.
http://www.milestyres.com/