Hi,
I have recently bought my first Honda, a iDTEC Tourer. It came with no spare wheel just a puncture repair kit, which in my opinion is a very poor substitute
I decided to buy a used 225/17-50 wheel and tyre and here is a "how to" for fitting it in place of the repair kit under the floor.
First remove the kit and grey trim panel from beneath the boot floor (I used a large flat blade screwdriver and a pair of pointed nosed pliers for the plastic rivets)
Make a 27" diameter circle from a piece of cardboard to use as a template, place it on the black polystyrene and make a series of holes in the poly around the edge of the cardboard with a small screwdriver.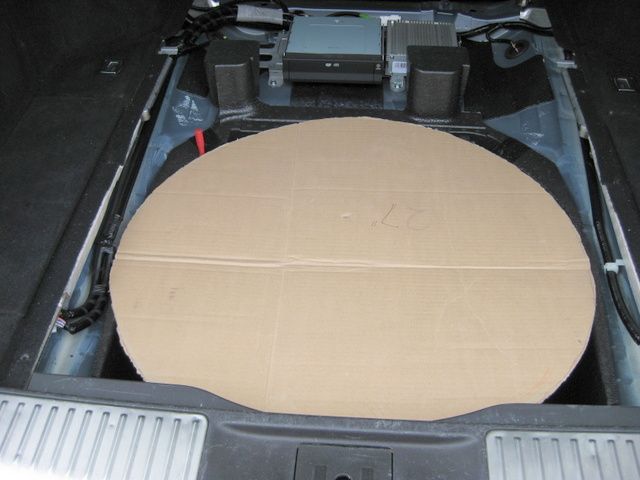 Join the holes together with a saw (I used a hacksaw blade). This is how it should look.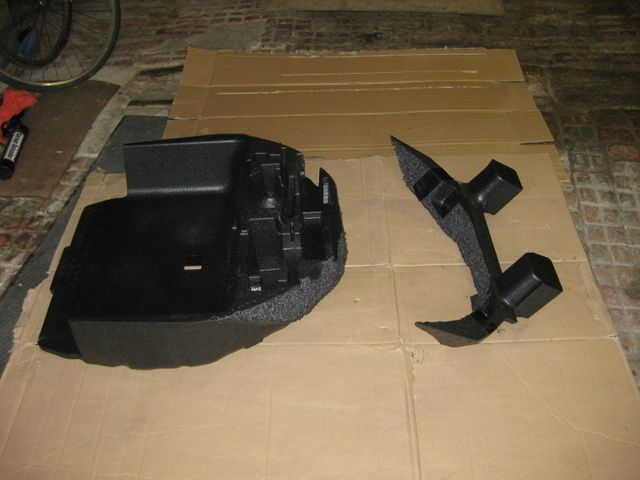 Next place the grey trim panel on the larger part of the black polystyrene and use this as a template to cut the grey trim (I used scissors and a hacksaw)
[/URL]
This is the required piece you should finish up with.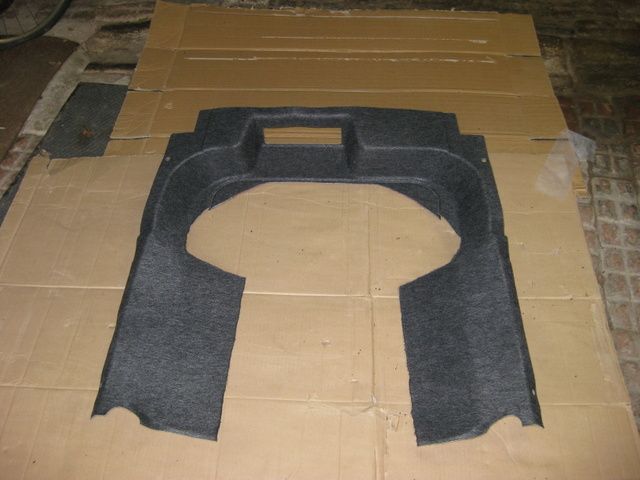 Now fit the smaller piece of polystyrene into the body and secure with Gaffa Tape
Put the modified grey trim in place using the original plastic rivets.
Obtain a short length of M8 threaded rod (the length may depend on the type of wheel) and screw it into the threaded hole in the boot floor. Cut a length of wood about 6-7" and drill a hole in the middle so there is clearance for the rod. You now need a M8 nut and washer.
Place the wheel in position and secure with the wood, washer and nut.
You can now wrap the tools in old towelling and fit them around the "new" spare wheel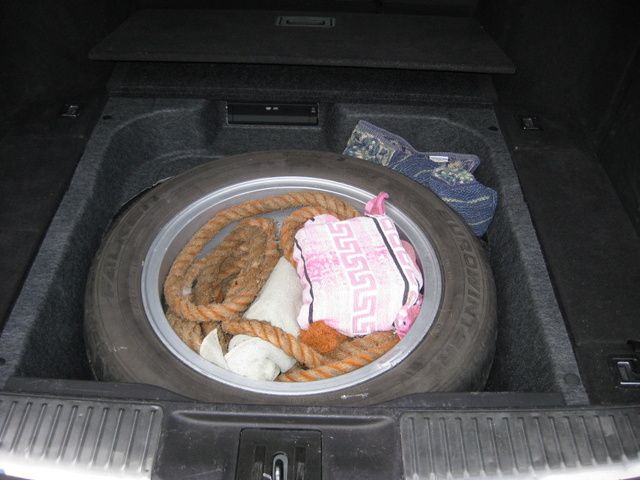 Finally, as you can see, the boot floor closes correctly.
[url=http://s166.photobuc...iqmnc.jpg.html]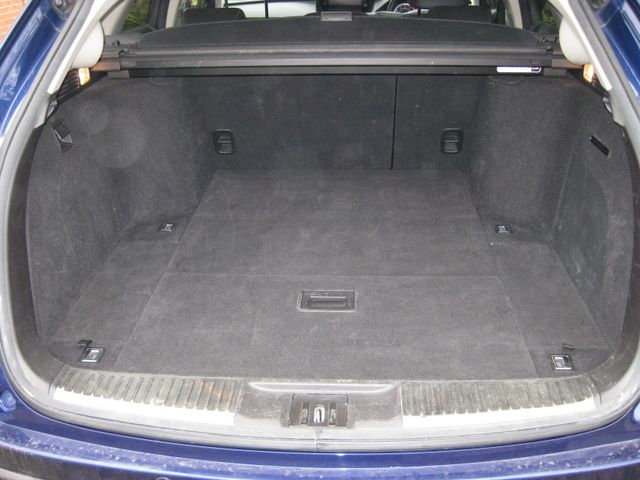 I understand that a full size spare will only fit under the floor of the Tourer.
If you wish to do this with a Saloon you will require a thinner tyre and wheel.