[Edit : details in Post 11 or
http://typeaccord.co...dpost__p__4678]
Guys,
As some of you know my ABS and VSA lights are intermittently coming on and going off.. CJ very kindly diagnosed it as a faulty rear left ABS sensor.
Shopping around it seems Honda want circa £140 for this part (and that's with our club discount).. you can't really buy from breakers in the UK as they want to sell you a complete hub assembly due to the fact these sensors tend to break when you try to remove them.
So I managed to secure a purchase of the only Rear Left ABS sensor on the USA Ebay site taken from an Acura TSX (essentially the same car). It's a genuine part but is used.
It's turned up today so over the coming days I'll do a litte write up on what's involved in changing one of these.
In principle it should be a straightforward remove and replace. However in practise I believe it will be quite challenging and I suspect the old sensor is going to need to be drilled and/or pulled out carefully from the hub.
Here's a pic of the sensor: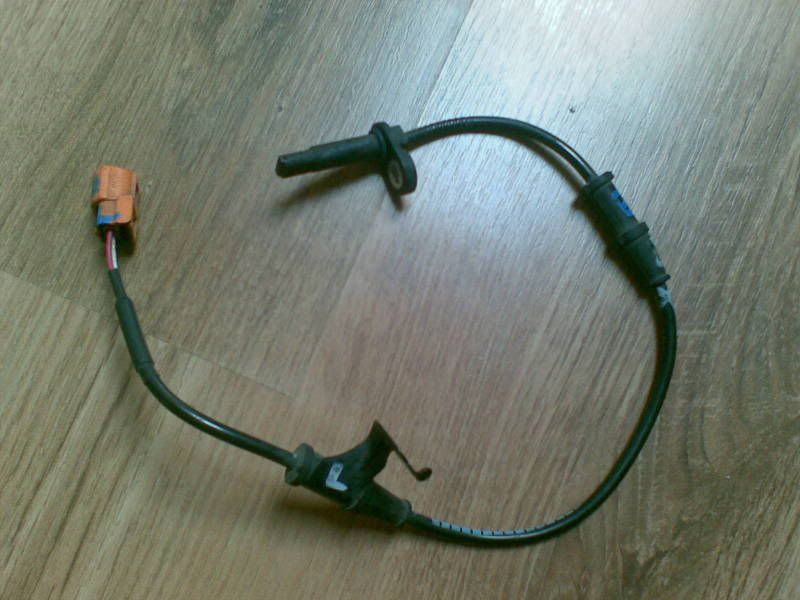 Looking at it closely I think the only thing that distinguishes the left from the right is the little bracket.. and I think that bracket can be carefully removed with a flat head screwdriver, so if you need one - maybe consider getting either side and just using the bracket from your old sensor.
I did notice that there were a few Rear Right sensors, but only one Rear Left for sale.. And the right side ones were cheaper. This item cost me about £53 delivered.. I noticed someone selling a rear right for around £40 delivered..
Anyways I'll keep you posted when I get round to this.
Cheers
Fahad.