If you have a 7th gen Accord Diesel, chances are the clutch is going to need to be replaced at some point in its lifetime.
There's various debate about why the clutch seems to fail prematurely on the Accord diesel, and many are unnecessarily having their Dual Mass Flywheel changed (probably because unscrupulous dealers are telling them that their DMF is knackered).
There is definitely a known problem with the Cruise Control Clutch Pedal Switch on the range of Honda's fitted with the i-CTDI engine, where the switch is incorrectly adjusted from the factory and leaving some play in the clutch pedal. This ultimately has the effect of 'riding' the clutch and causes the self adjusting pressure plate to adjust itself down to it's lowest setting, effectively rendering it useless as it's no longer strong enough to apply the right pressure on the friction disc to mate with the flywheel face - thereby causing the slip.
Hopefully what you will see from the review below is the importance of having this job completed at a Honda dealership due to the specialist tools required to load the clutch correctly, but also the experience required to check the DMF for tolerance and generally just knowing their way around this engine.
It's really a very involved job, and requires almost complete removal of the lower subframe to remove the gearbox from the car.
I personally would not trust any other dealership with my car. Holdcroft Honda are an affiliated dealership with Typeaccord for a reason. Their service, experience and attitude is second to known. Their master Technician Gareth is the best in the business, and personally the only guy I let near my car for those jobs I can't do myself. He was the only choice to install the clutch on my car.
On my car, when we remove the gearbox, it was evident that both the DMF and clutch had been replaced already. Seeing as I got the car on 28k miles - then a complete clutch/DMF replacement must have taken place before 28k miles
that certainly is worrying.
At the time of writing this review, Honda have agreed to replace clutches at their dealerships for a heavily subsidised price of £585 inc. Perhaps that's an admission of guilt, or just good customer relations. Either way, the price is unbeatable and you could try and save a few bob by buying the parts and letting your local garage try it... but personally I would say.. DON'T
Parts to be replaced:
Clutch Pressure Plate
Friction Disc
Release Bearing (this is extra and not part of the kit)
Transmission Fluid (extra)
Clutch Fluid (extra)
Split pins, greases, clips etc as the reassembly takes place
So... here we go..
Gareth starts by removing the ancilliaries from the top, battery, looms etc.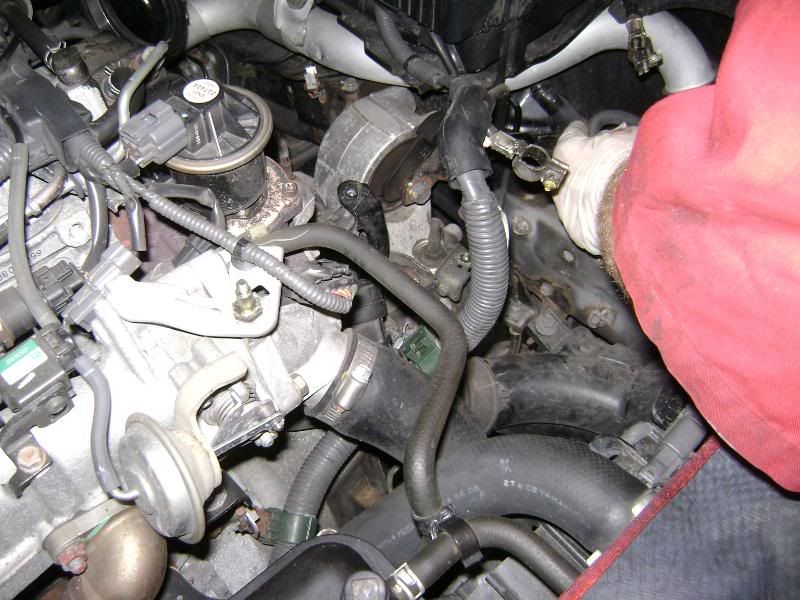 New release bearing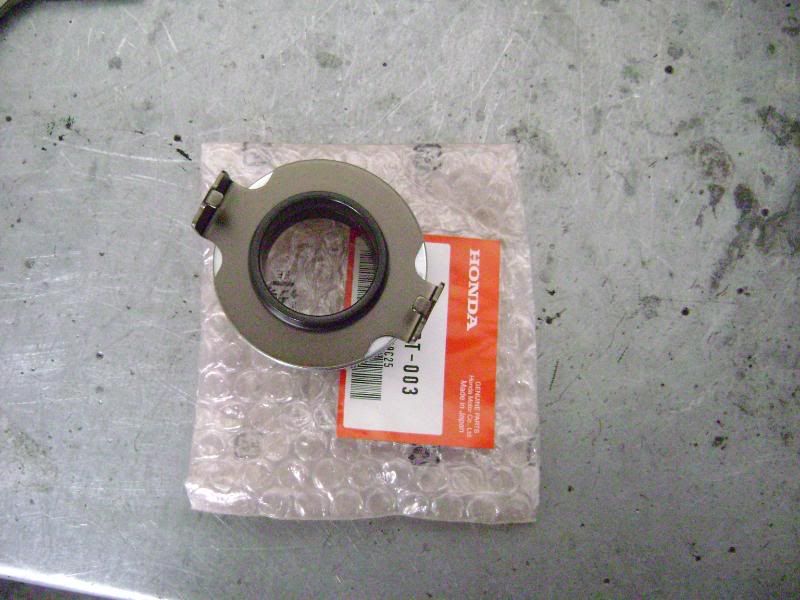 New Pressure Plate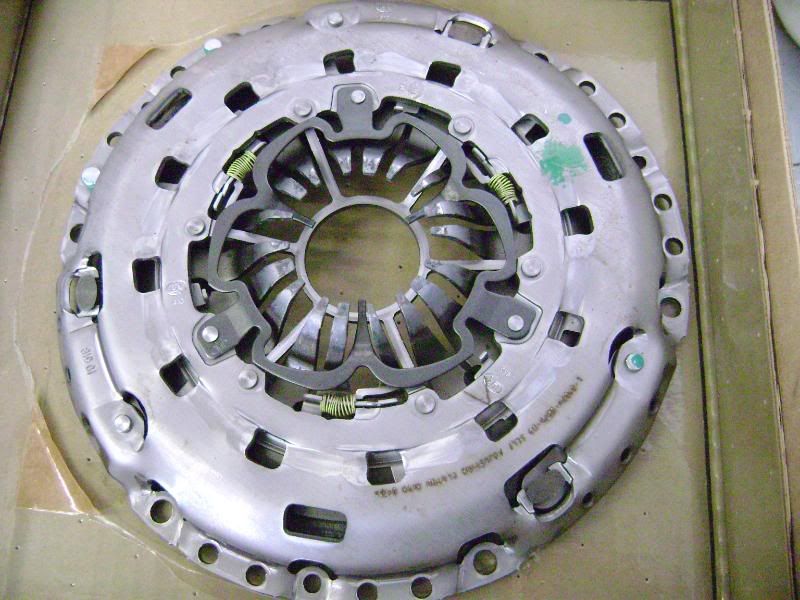 New Friction Disc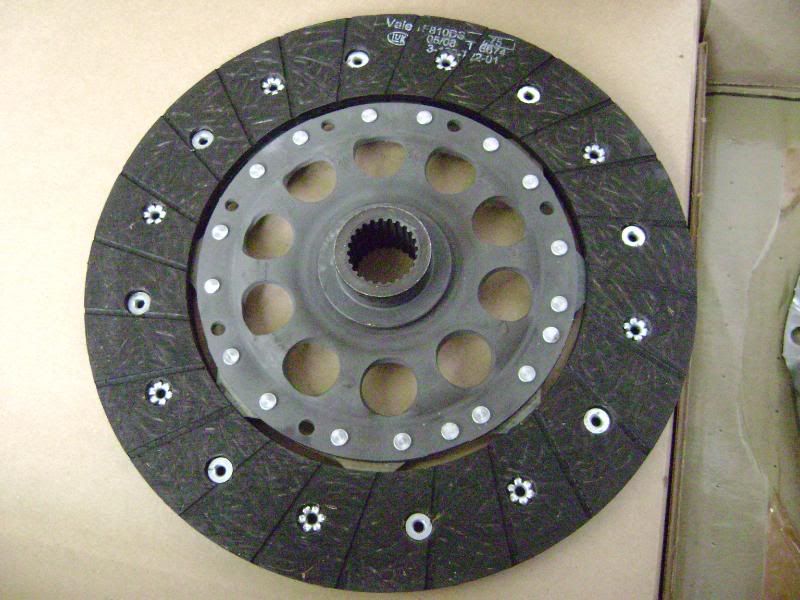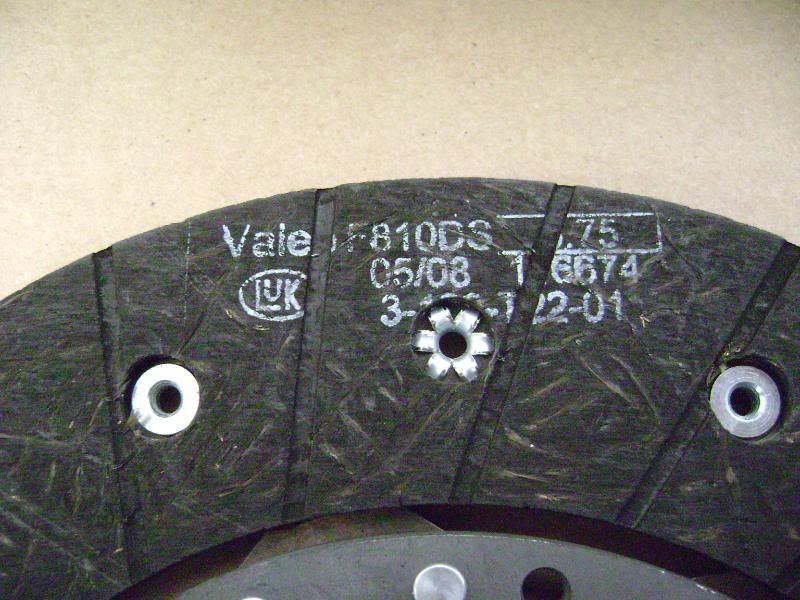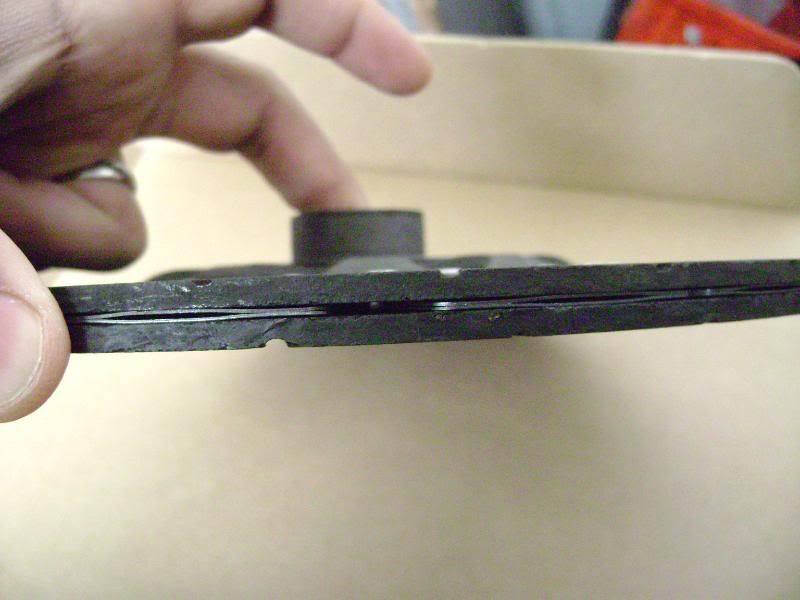 Gaz starts on the drivetrain and hubs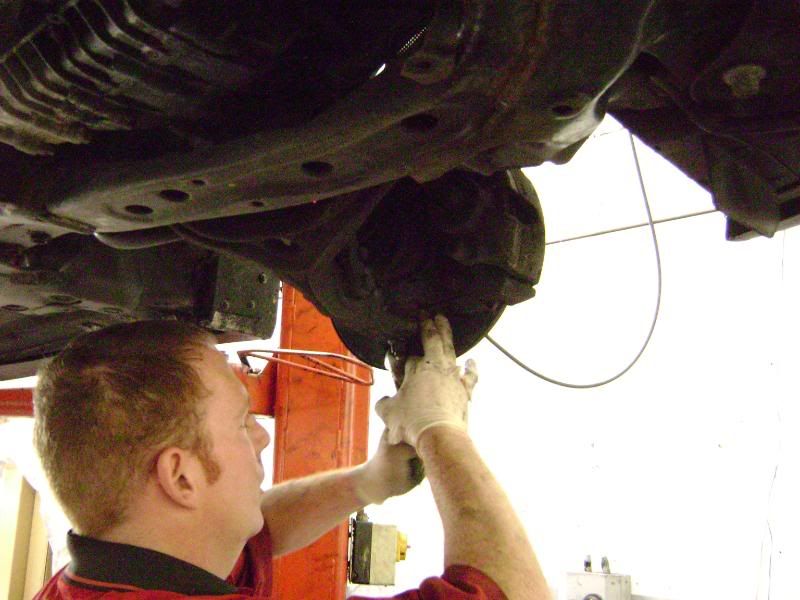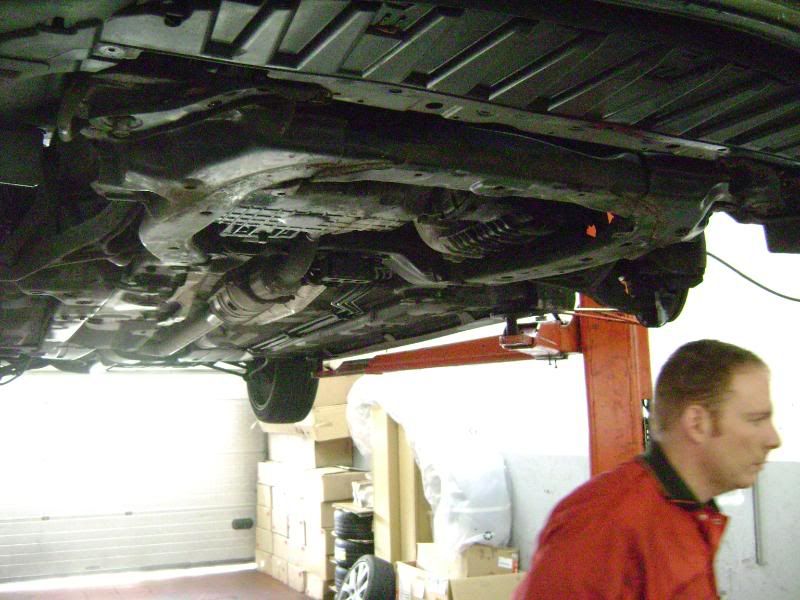 His apprentice Mark knocking the ball joints to split them (looks violent but this is the best way on this car)